One of the biggest "oval" collections in the world is situated a few kilometers away from Rome.
There are, in fact, more than fifteen thousand items guarded in the
"Fango e Sudore, Il Museo del Rugby" 's foundation
, based in Artena (Rome, Italy).
Core of the collection are the two thousand jerseys to cover over than 100 years of history, from the first game of the Italian National team in Barcellona in 1929 until today. Every jersey represent a particularity, every name of the giver a brick to form the big building of Italian rugby, built during confrontations with other Unions. The jersey is, in fact, a mutual gift between two players, usually with the same number, they swap "mud and sweat" (Fango e Sudore), and the respect, to the winner goes the looser's jersey and vice versa. Born as a private collection thanks to Corrado Mattoccia's passion, ex rugby player and also president of the rugby club Artena Rugby Red Blu, it became a Foundation in November 2012.
Close to the Italian and foreign champions rugby jerseys there are match balls, trophies, pennants, pins, pictures, posters, books, match programmes and stamps coming from all over the world.
The Museum - that received in 2010 the Bronze Medal from Italian Republic President's Giorgio Napolitano, and in 2016 the medal from President of Italian Republic Senate, Pietro Grasso - has received official recognition from the Italian Rugby Union. During the 2015 Rugby World Cup held in England, the Italian museum exhibited some memorabilia at the World Rugby Museum in London, one of the most prestigious museums dedicated to rugby.
In 2016 the President of the Foundation was a guest in Wellington of the first world seminar entitled "Protecting the legacy of the All Blacks jersey", organized by the New Zealand Rugby Union and the New Zealand Rugby Museum.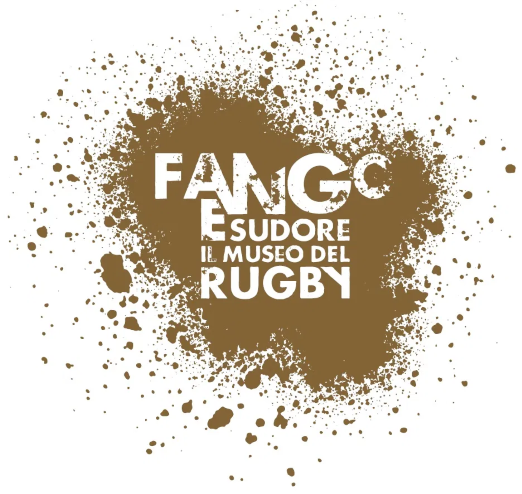 IL MUSEO DEL RUGBY, FANGO E SUDORE - Palazzo Traietti ,Via del Municipio 7 Artena (Roma) -
www.ilmuseodelrugby.it